https://www.thelandsite.co.uk/articles/the-pros-and-cons-of-solar-farms-in-agricultural-land
08-11-2023
https://www.thelandsite.co.uk/files/articles/376151d6605c11e98dac024b03131eda/solar-farm.jpg
740
The Pros and Cons of Solar Farms in Agricultural Land
Posted by Knight Frank Newcastle on 8th November 2023 -
In an era marked by surging energy costs and a global push towards sustainability, rural landowners are increasingly considering renewable energy solutions to enhance their properties and finances.
Among these solutions, solar farms stand out as a viable option. Here, we explore the pros and cons of solar farms on rural land, from economic factors to environmental considerations, with valuable insights from Knight Frank's Rural Consultancy team.
What are the upfront costs of installing a solar farm on rural land?
One of the significant advantages of solar farms on rural land is that they often have relatively low upfront costs.
While obtaining planning consent for ground-mounted solar farms on agricultural land can be challenging – Andrew Shirley, our Head of Rural Research, advises it can "easily take ten years to get a scheme off the ground" - rural properties often feature large barns with roofs suitable for solar panel installations.
These installations can be funded directly by the landowner or through schemes where the cost of panels is fully funded by the installer. In return, the installer benefits from the electricity generated, while the farm enjoys energy at a lower rate than standard tariffs.
Ground-mounted solar farms, while more challenging to install, come with the added benefit that renewable developers will pay the landowner a considerable rent. For large solar photovoltaic (PV) developments, it can be around £1,000 per acre.
Chris Monkhouse, Head of Infrastructure, Waste & Energy in our Rural team, says one of the main issues facing developments without a private wire is grid connection, and the often long lead times to secure it. "Some projects can be financially challenging if the point of grid connection is too far," he adds.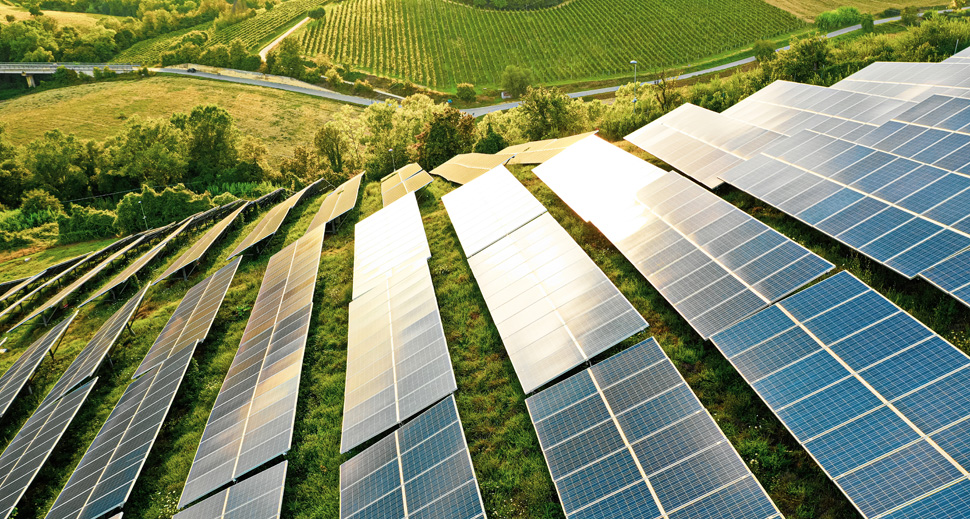 What are the long-term savings associated with solar farms on rural land?
Solar farms offer substantial long-term savings. Landowners can significantly reduce their energy bills by generating their electricity from the sun. This is particularly advantageous for farming businesses with high energy demands.
Moreover, the government's commitment to renewable energy suggests that these savings are set to continue and even increase in the future.
The effective moratorium on onshore wind farms might be reversed, providing additional opportunities for landowners who either have the capital to build their schemes or prefer to rent their land to specialist operators.
How does solar energy generation compare to other renewable energy options?
Solar energy generation is an attractive option for rural landowners due to its ease of implementation and scalability.
Unlike wind or hydro projects, solar farms can usually be set up quickly and are less reliant on specific geographical conditions. However, Chris Monkhouse notes that "solar is more land-demanding compared to, for example, biomass or wind."
Our rural team can assist landowners in all aspects of solar farm development, from planning to funding and negotiating terms with renewable energy operators. This includes opportunities to rent land for wind or solar projects.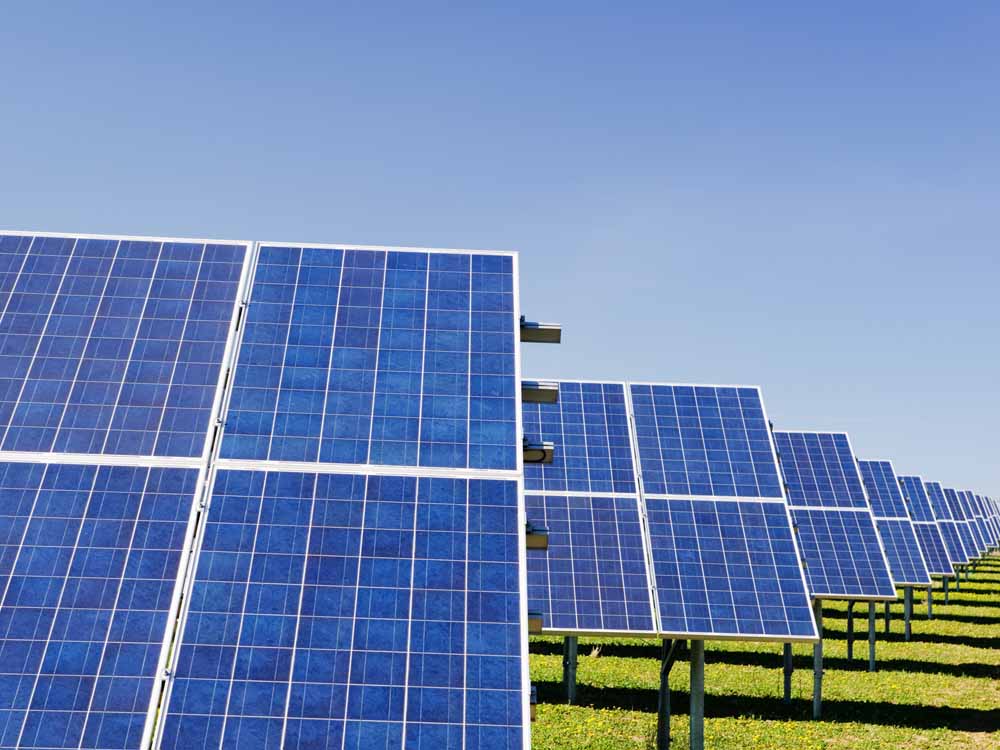 What are the environmental benefits of solar farms on rural land?
Solar farms contribute significantly to environmental sustainability. By harnessing the sun's energy, they reduce reliance on fossil fuels and lower greenhouse gas emissions.
Rooftop solar has minimal impact on the surrounding environment and ecosystems. Biosolar roofs (rootfotop solar combined with a green roof) also promotes biodiversity and can be combined with regenerative agricultural practices, further enhancing the sustainability of rural estates.
How can Knight Frank's Rural Consultancy Team assist landowners in the transition to renewable energy?
Our Rural Consultancy Team specialises in providing management and advisory services tailored to rural landowners. They offer expertise across various sectors, including solar farming and other renewable energy options.
Whether it's navigating grant funding, increasing biodiversity, exploring renewable energy opportunities, or assisting in linking developers to land owners and advising on lease terms, our experts work with landowners to shape a sustainable and prosperous future.
Through partnerships like the one with Zestec Renewable Energy, they provide solutions that support net-zero goals and reduce energy bills without requiring a capital outlay for solar installations.
Solar farms on rural land offer a promising path towards economic savings and environmental sustainability. While the upfront costs and, for ground-mounted solar, the setup process may be a challenge, the long-term benefits make solar energy a compelling option for landowners looking to embrace renewables and secure a greener future for their estates.
---
The Landsite - The hub for property developers and investors