https://www.thelandsite.co.uk/articles/bridging-loans-how-are-we-different-to-other-lenders
18-12-2019
https://www.thelandsite.co.uk/files/articles/5fe6904bee9611e992280afeec538f48/963813-cool-london-bridge-wallpaper-1920x1080-for-desktop.jpg
966
Bridging loans: how are we different to other lenders?
Published by West One on 18th December 2019 -
From first-time home buyers through to seasoned buy-to-let investors, borrowers of all shapes have very similar expectations of their brokers: they want to navigate the lending market, pinpoint the best deals, and access funds with a minimum of hassle.
For many of these clients, time is most definitely of the essence. Running alongside the desire to find the best long-term mortgage arrangement, there's often an additional, more urgent concern: the need to "bridge" a temporary funding gap, to ensure that deals stay on track — and opportunities are realised.
This is where bridging finance can come to your aid. Flexible, versatile and quick to put into place, with a comprehensive range of bridging loan options at your fingertips, you are much better equipped to solve the many short-term finance problems that can affect a diverse client base.
Since the company was founded in 2007, West One has grown into one of the UK's leading short-term finance lenders. With more than £3bn worth of completed deals under our belt, we've developed a keen sense of what brokers and borrowers need from a bridging loan provider. Over the years, our products and overall approach has become fine-tuned to respond to these needs.
We've not achieved this without standing out from the crowd. To get a better sense of how we approach lending, here's a closer look at how we work — and at how brokers can make the most of our services to better meet the needs of their clients.
Loan applications: the essentials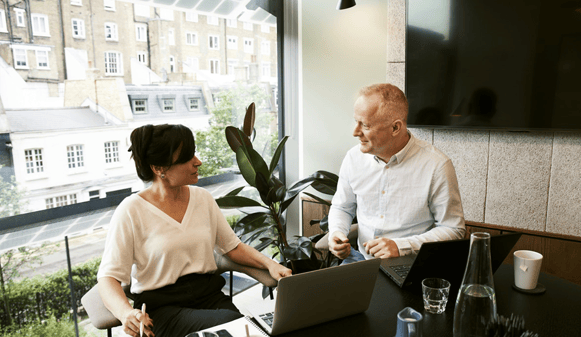 For any broker exploring this area for the first time, two key features of the bridging loan landscape tend to stand out. The first is the speed of this form of borrowing (a bridging loan can deliver funds in days). The second relates to the refreshing broad criteria. Individuals, joint owners, SPVs and applicants based abroad can all apply. What's more, if the plan for redeeming the loan is focused on resale (as opposed to refinancing), a chequered credit history doesn't have to result in rejection.
Loans can be secured on residential and commercial properties as well as on land. Subject to LTV and the product type, the size of the loan can range from as little as £30,000 to beyond £10 million, and the typical duration of the arrangement is usually 12 months or less.
For conversion, your client's exit strategy is crucial. As we'll see, West One prides itself on considering each application on its merits. Your job is to ensure your client has a reasonable, considered and realistic plan for redemption; something that invariably entails either resale or refinancing in the form of a mortgage.
Check out our guide for everything you need to know about bridging loans.
Bridging finance: core to our business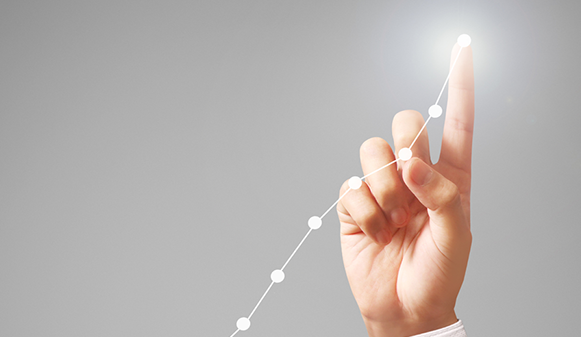 A decade or so ago, a bridging loan was a niche product; one that was used almost exclusively for enabling property purchasers to fix broken chains. But as brokers and borrowers realised the potential of this form of lending for addressing a wide range of short-term financing needs, its popularity grew. In fact, between 2007 and 2017, the market tripled — and by the end of Q3 2019, UK gross annualised bridging lending stood at £5.6bn.
Since then, bridging loans have grown — with non-specialist, traditional lenders diversifying into these products, as well as the emergence of brand-new market participants. Especially for these new lenders, there can be a tendency to be aggressive, taking on riskier loans and high LTV ratios.
West One is already well-established in this area. We've been around since bridging finance first started to grow in popularity. So, when customers apply to West One, they can be sure of a highly responsive service, backed up by a thorough understanding of borrowers' needs and circumstances.
In short, we know what it takes to meet the needs of customers, while staying responsible — and without becoming overleveraged.
A commitment to understanding the market
We're the company responsible for the West One Bridging Index, a regularly updated overview and commentary on the state of the UK bridging market. Frequently cited across the industry press as a leading authority, our index aims to promote greater understanding of how bridging loans are being put to work — and how the market is evolving.
More broadly, the index is part of our commitment to understanding the needs of customers. It helps ensure that our approach to lending meets the 'on the ground' issues faced by brokers and their clients.
Considering each and every application on its merits
Many of your clients may have already been at the sharp end of the type of rigid eligibility criteria employed by many traditional lenders.
Shaped by our market knowledge, we are able to take a much more flexible approach. In short, even if the intended purpose is out-of-the-ordinary, if the exit strategy is viable, there's a good chance that we will be able to accommodate it.
Where a client approaches you with a short-term financing issue, this is a prime opportunity to provide a value-added service. They could be developers waiting for planning approval, landlords juggling large portfolios, or a property professional wanting to purchase a property at auction. In other words, these are often precisely the type of clients where there's the possibility of building a fruitful long-term relationship.
Find out more
If you're interested in learning more about how bridging loans could help, or about West One's approach to bridging loans, contact us today.